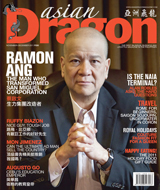 25th Issue • November-December 2011
Ramon Ang - The Man Who Transformed San Miguel Corporation
Government officials and more in the November-December 2011 issue
As the yuletide season is fast approaching, celebrate this season of giving with Asian Dragon's featured personalities as they present you their gift of service. Meet Solicitor General Joel Cadiz who is undaunted by high-profile cases, and does his job with passion and devotion. Read about Customs Commissioner Ruffy Biazon, who takes on a job he initially didn't want but eventually did — and he's not in it for the money. We zoom in on Bureau of Customs' Danilo Lim, who continues to fight corruption through what he calls a "cat and mouse work." Mon Jimenez has a stellar advertising background, which he uses to attract tourists to the Philippines throughout his post as Tourism Secretary.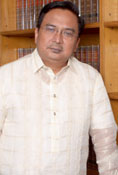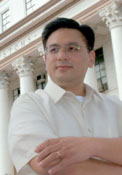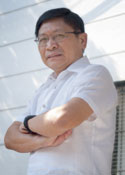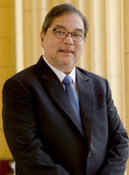 Gracing our cover is San Miguel Corporation COO and President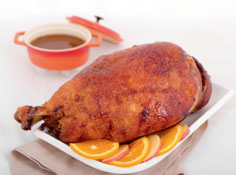 Ramon Ang. This maverick has brought the company to greater heights despite people's qualms about his ambitious targets and projections. Ang continues to use his genius ideas, from asset diversification to hands-on leadership, to make San Miguel even bigger — and there's no stopping him.
What better way to help you prepare for the holidays than a rundown of the best gift items? Asian Dragon has the list of the best fashion, beauty, and food items for you and your loved ones. We also do rounds on the latest parties and gatherings this season. This issue is truly a collectible.





< < Prev: 24th Issue • September-October 2011 | Next: 26th Issue • January-February 2012 > >