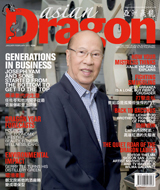 26th Issue • January-February 2012
Joseph Yam and Sons - Generations in Business
Celebrating the Year of the Black Water Dragon in the January-February issue
It's a new year and Asian Dragon brings you what to expect this 2012. We have forecasts on politics, economy, lifestyle trends, and of course, fengshui. Read about successful women born in the year of the Dragon — editor Thelma San Juan, artist-businesswoman Marivic Rufino, and producer Wilma Galvante.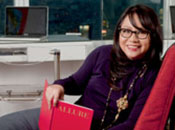 As we put interest on predictions for luck and wealth, Asian Dragon shares the success stories of businessmen whom you can draw inspiration from. Gracing our cover is Printwell's Joseph Yam who shares the company's humble beginnings and how it grew into a P2-billion giant that it is today. Also inside the issue are the stories of Beth Licup-Sio on her business expansions, Gerry Tan Tee on Absolut Distillers' transformation,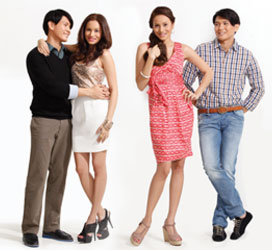 Willy Tee Ten on his latest innovation and advocacy, and many more.
The month of February is coming up, and Valentine's Day is just around the corner. Clueless on how to surprise your special someone? We reveal what men and women want through a survey in this issue's features — admit it or not, you are still a romantic at heart (and so is he/she!). Aaron Aw shares his list of winning desserts that are perfect for Valentines. Know what to wear on a date — whether for a casual first date, wine and dine dinner, or time to meet the parents. This issue is packed with everything that's hot, a great way to greet you, our readers, Kung Hei Fat Choi!





< < Prev: 25th Issue • November-December 2011 | Next: 27th Issue • March-April 2012 > >