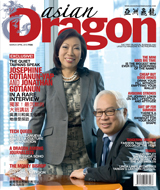 27th Issue • March-April 2012
Josephine Gotianun-Yap and Jonathan Gotianun - In a Rare Interview
Not your ordinary business mavericks in Asian Dragon
There are business people, and there are business leaders who have achieved success with their own brand of management and entrepreneurship. In a rare interview, Josephine and Jonathan Gotianun of the prominent business clan with interests in real estate, banking, and soon, power generation, sit down with Asian Dragon executive editor Rafael A.S.G. Ongpin to talk not just about business today, but more importantly, about mentoring and making room for the next generation.


We talk to the Philippine Stock Exchange's Hans Sicat on keeping the market bullish, and get some advice from motivational speaker Francis Kong and international business adviser Dr. Brian To. We learn about mixing business with religion from preacher Ricardo Sio and the Christ Commission Fellowship's Peter Tan Chi. We pick up lessons from women achievers in their fields, like publishing executive Grace Glory Go, tech pioneer Myla Villanueva, and airline innovator Rita Dy. And to continue our series on Dragon Women, we meet an unlikely Dragon with Chinese blood—none other than broadcaster Jessica Soho.
In our riveting health features, read about how stem cells can treat problems of ageing, and find out from resident medical expert. Dr. Kenneth Hartigan-Go why hospitals and doctors should remember that it's all about the patient, first and foremost.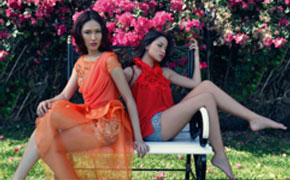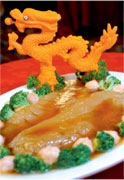 In fashion, celebrate our tribute to Tangerine Tango, the color of the year, in an eye-popping beach spread, pick the best swimsuits for your body shape, and try on makeup that won't melt in the summer sun. Join us in a special Dragon feast at Gloriamaris, sip some Dragon-themed cocktails, eavesdrop on a fabulous party care of hostess Maymay Liechtenstein, celebrate a birthday book launch with the well-loved Concepcion twinsJoe and Ronnie, and choose some good wines that won't empty our pockets. Enjoy Taiwan's colorful lantern festival, as seen in all its glory by Linda Limpe. We even have some juicy blind gossip items on how everybody in Manila is somehow related by affiliation—or by scandal!

All these and more are in the latest issue of Asian Dragon Magazine, available now at selected magazine outlets nationwide.





< < Prev: 26th Issue • January-February 2012 | Back to Top | Next: 28th Issue • May-June 2012 > > t