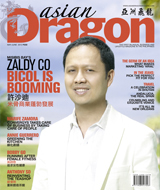 28th Issue • May-June 2012
Misibis Bay's Zaldy Co - Bicol is Blooming

Gracing the cover of Asian Dragon's May-June 2012 issue is Bicolano businessman Zaldy Co. He tells us the reasons why business is booming in Bicol and why his fellow Bicolanos should take pride in them selves.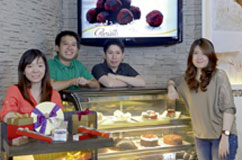 Another story of being proud is how high profile silver foxes Harry Angping and Henry Basa, prove that showing one's true hair color symbolizes a sexy mind, made wiser by bravely hurdling life's challenges. Read as Asian Dragon analyzes how 'viral marketing,' with the use of social media, affects the buying public. In this issue we also featured young entrepreneurs Anthony So and his cluster of milk tea places and friends Ian Cheng, Jeffrey Go, Richard Uy and Joanne Tan and their popular business café Parvati. Continuing our stories about succesful individuals, Asian Dragon meet with Cravings Group's Annie Guerrero, G-Stop's Bobby Go, and Convergy's lady boss Marife Zamora.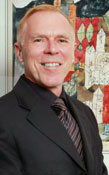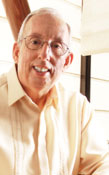 Also included in the roster of articles are our interviews with German Ambassador Dr. Joachim Heidorn about his vision to establish free trade and improve economic relations between our countries and Marco Polo Hotel Davao GM Hans Hauri and why he believes that the hotel industry promotes excellence and helps people achieve success.
Car enthusiasts would definitely love this issue as we drive you down the memory lane at the Petersen Automotive Museum in Los Angeles featuring vintage cars from a bygone era – aside, of course, from our regular car feature. With these, adding up articles on health and well-being, editorials on beauty, makeover and fashion, and travel destinations, this issue, just like the old ones, surely wins the heart of Asian Dragon's beloved readers.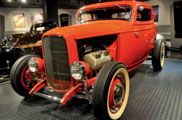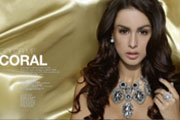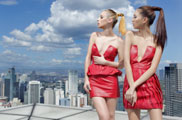 < < Prev: 27th Issue • March-April 2012 | Next: 29th Issue • July-August 2012 > >