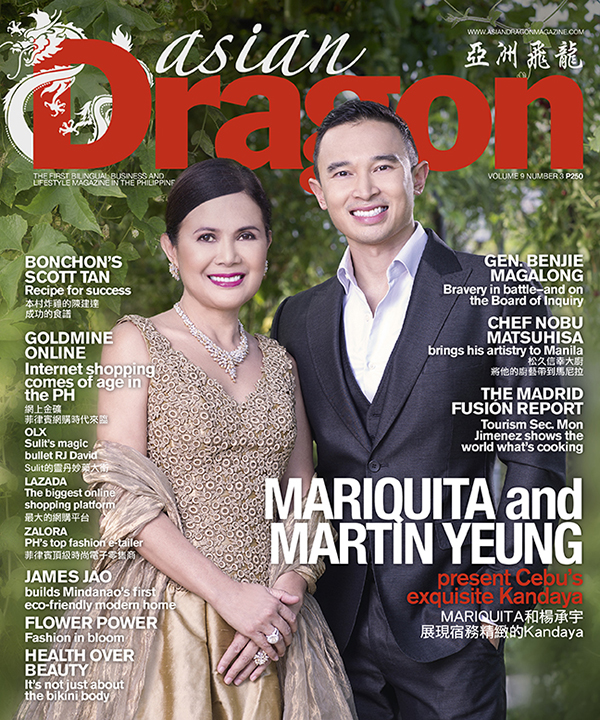 46th Issue • May-June 2015
Mariquita and Martin Yeung - Present Cebu's exquisite Kandaya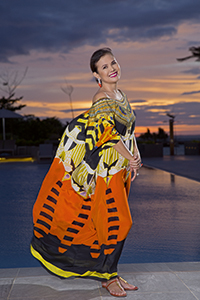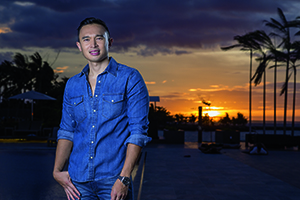 Food for thought in May-June Asian Dragon
The story of Kandaya is the story of the Yeung family, in many ways. Carlos and Mariquita Yeung are a Hong Kong and Cebu family with three adult children, Carla, Martin, and Jewelle. Mariquita, née Salimbangon, grew up in nearby Medellin, Cebu, a population about 50,000, a place known for its sugarcane plantations and small refinery.
Mariquita went to visit her sister-in-law in Hong Kong and met Carlos, who describes himself, modestly, as a "struggling businessman" at the time. "She is my lucky charm," he says. Indeed, after they married, his business, in diamonds, blossomed, and he found great success. He has since branched out to several other pursuits, including property development.
See other included stories of Chef Elena Arzak, Vice Mayor Francis Zamora, Florsheim's Eric Leung, chair of the board of Inquiry on Mamasapano, Gen. Benjamin Magalong and many more. Also in the issue are the latest updates and trends in fashion, beauty, health, and cars.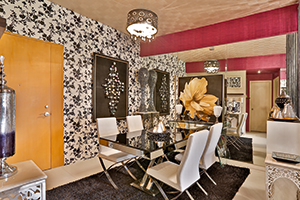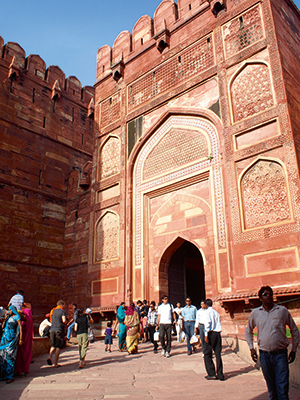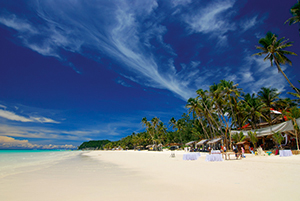 All these and more of business, lifestyle, fashion and food are in Asian Dragon's May-June issue, now available at leading bookstores nationwide.

< < Prev: 45th Issue • March-April 2015
Next: 47th Issue • July-August 2015 > >