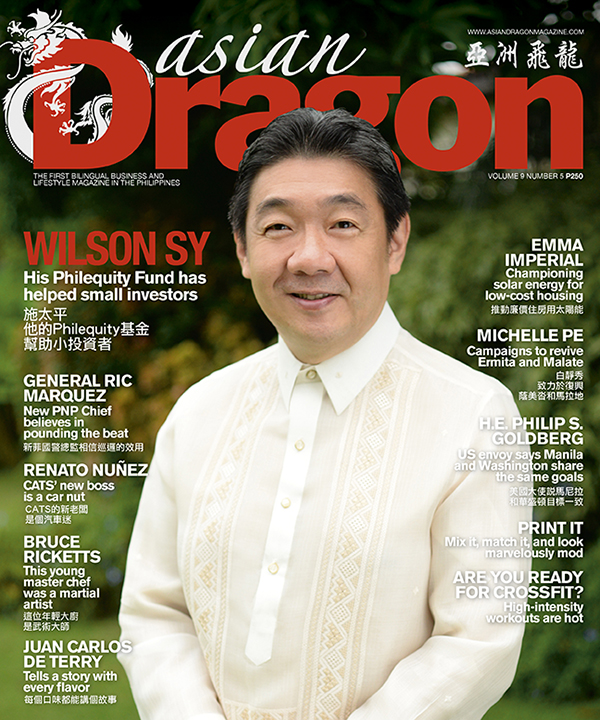 48th Issue • September-October 2015
Wilson Sy - His Philequity Fund has helped small investors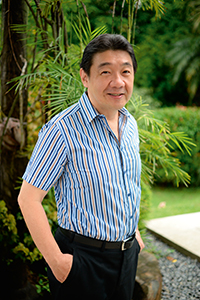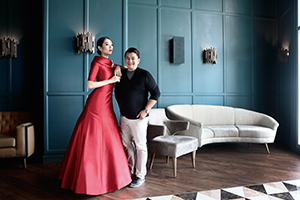 Food for thought in September-October Asian Dragon
Wilson Sy is one of the most successful stockbrokers in the Philippines today. The eldest of four children, he grew up living above a small department store owned by his parents in the Carriedo district. His hardworking father and mother were able to send him to Xavier School, and later to Ateneo, where he was one of the first Management Engineering graduates, in 1975. This in itself was an achievement, as the course was so difficult, only about 20 members of the original four blocks did not transfer or flunk out.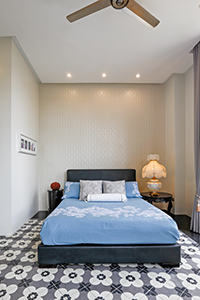 Sy has released a book, called Opportunity of a Lifetime, about investment lessons, both successes, and failures, from the Philequity mutual fund. It makes for an interesting read, as the Philequity Fund, which he started in 1994, has emerged as the single most successful mutual fund on the market, with an average compounded annual return of about 20 percent to its shareholders, and outperforming the PSE index in 17 out of 20 years since it was founded in 1994. In 2014, the PSE index grew 22 percent in value, while Philequity grew by almost 29 percent.
See the motivating stories of dynamic hotelier and president of the Ermita-Malate Business Owners Association (EMBOA) Michele Pe, chef Jonas Ng, Juan Carlos 'JC' de Terry, chef Bruce Ricketts and many more. Also in the issue are the latest updates and trends in fashion, beauty, health, and cars.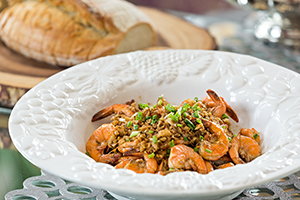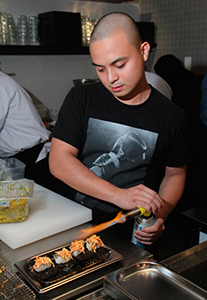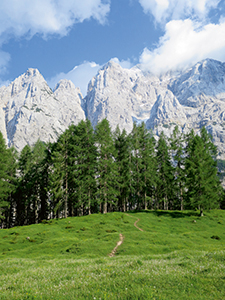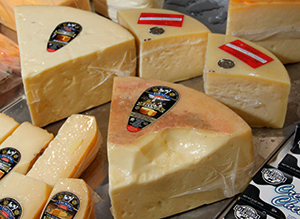 All these and more of business, lifestyle, fashion and food are in Asian Dragon's September-October issue, now available at leading bookstores nationwide.

< < Prev: 47th Issue • July-August 2015
Next: 49th Issue • November-December 2015 > >