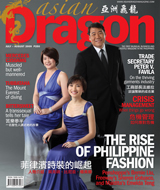 11th Issue • July-August 2009
The Rise of Philippine Fashion - Penshoppe's Bernie Liu, Freeway's Sheree Gotuaco, and Maldita's Emelda Teng
Asian Dragon's 11th issue is a stylish, informative package focusing on the rise of Philippine fashion. The country's leading new designers and retailers come together for some revealing interviews and gorgeous photo spreads. On the cover, Wig Tysmans photographs Penshoppe's Bernie Liu, Freeway's Sheree Gotuaco, and Maldita's Emelda Teng, the mavericks behind three of the most successful and popular brands in local fashion today.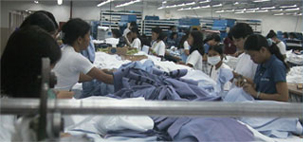 Joining the line-up are Folded & Hung's Ronald Pineda, shoemaker extraordinaire Robert Young, and accessories creator Joanna Lhuillier. Ma. Stella Arnaldo writes a comprehensive report on the industry, pioneering RTW queens Jeannie Goulbourn and Lulu Tan Gan speak out on Philippine RTW's past and future, and Trade Secretary Peter Favila tells readers why the Philippine garments industry is still alive, kicking, and looking forward to a challenging future.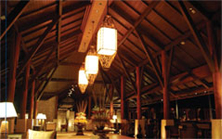 Among the other stories of interest: Dr. Kenneth Hartigan-Go explains the Swine Flu for the layman reader, while we investigate such controversies such as PR crisis management and read up on a transsexual's story. For the health buffs, get the real score on those alleged fat-burning ingredients in weight loss drinks, while fashionistas will read with interest articles on the return of the cinched waist, how to get the smoky eyes look, and the beauty of South Sea pearls, as our fashion spread showcases the best of local designs using indigenous materials that may be slowly disappearing.
For our events, see who was at the special Asian Dragon-sponsored fashion show at Greenbelt 5, the launch of the Mercedes Benz E-class, Pacquiao's victory party thrown by Chavit Singson, and many more. It's an issue that's truly packed with dazzle and style!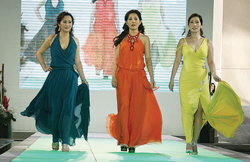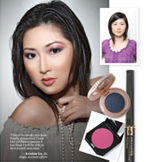 < < Prev: 10th Issue • May-June 2009 | Back to Top | Next: 12th Issue • September-October 2009 > >