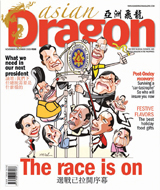 13th Issue • November-December 2009
The Presidentiables - The race is on
The Presidentiables speak in November-December issue.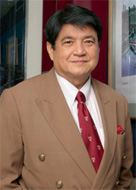 The race is on, declares the cover of our jampacked November-December issue, brilliantly illustrated by internationally renowned cartoonist Deng Coy Miel exclusively for Asian Dragon. Indeed, we've bagged interviews with some of the leading players in next year's elections: senator and Aquino scion Noynoy Aquino, dynamic administration candidate Gilbert Teodoro, former president Joseph Estrada, senator and mega-businessman Manny Villar, and even young upstart senator Chiz Escudero. It's never too early to decide who your next president will be. Read what the youth and first-time voters feel about the matter in a timely essay by 18-year-old Charlene Alzaga.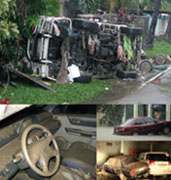 In the aftermath of killer typhoon Ondoy, urban planner and architect with a vision Jun Palafox talks about the need for urban planning. Read about insurance options for flood victims, as well what to do if your car was damaged or lost in the calamity.
Finally, with the Christmas season upon us, there's no holding back on the festivities. Feast your eyes and palates on our mouthwatering annual line-up of the city's best food gifts, from tasty sweets to savory delicacies. Check out our sparkling fashion spread on beautiful red dresses, with matching red lipstick in a dramatic range of shades, and stunning designer jewelry to boot. Join us in our usual round of parties marking birthdays and other occasions, and make it a real holiday to remember!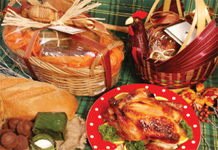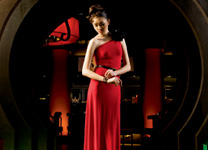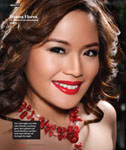 < < Prev: 12th Issue • September-October 2009 | Back to Top | Next: 14th Issue • January-February 2010 > >