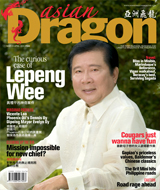 15th Issue • March-April 2010
The curious case of Lepeng Wee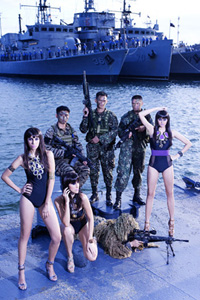 Mindanao in focus for March-April.
The island of Mindanao—with its rich natural resources and chronic peace problem, its beautiful sights and people as well as its political unrest, what publisher Olive Limpe-Aw calls a land of "paradox and promise"—is the focus of this special investigative issue.

Controversial Zamboanga-based businessman Lepeng Wee grants an exclusive interview prior to his legal tussles, and sounds off on the future of his home. Features on the newly-revitalized Mindanao Development Authority and the Mindanao conflict, and an interview with UP professor and Mindanao expert Dr. Clarita Carlos, paint a real and comprehensive picture, while businessmen Vicente Lao, Dennis Uy of Phoenix Oil, and Dipolog Mayor Evelyn Uy offer insider views.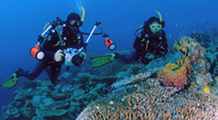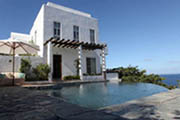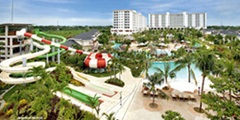 Lest we forget it's also the beginning of summer, we feature the hottest new resorts in the country, Bicol's Misibis Bay, Marinduque's Bellaroca, and Cebu's Imperial Palace Water Park ad Spa, and take people on trips to Boracay, Sagada, Vigan, China, and some underwater hotspots with an acclaimed wildlife photographic team. Feast your eyes on our sexy swimsuit pictorial at Sangley Point, and find out how to banish cellulite in time for swimsuit season, and how to make your makeup last in the searing heat.
It's an issue with substance as well as a lot of sizzling style!





< < Prev: 14th Issue • January-February 2010 | Back to Top | Next: 16th Issue • May-June 2010 > >