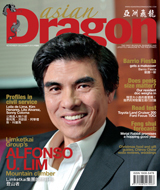 19th Issue • November-December 2010
Limketkai Group's Alfonso U. Lim - Climbing Mountains
Collectors and more in Asian Dragon November-December.
AS the season for gift-giving approaches, celebrate the delight of worldly goods with some of Asian Dragon's featured entrepreneurs and collectors. We meet pawnshop scion Marc Ablaza and his inexpensive wristwatches, David Lim and his race cars, and Romy Sia and his fine wines. Read about Marcia Kilgore, the woman behind the best-selling Fit-Flops; the innovative Belgian businessman behind the popular Ice Watch; and Tyrone Ongpauco, from the next generation of Barrio Fiesta restaurateurs. Alfonso Lim of Cagayan de Oro's ambitious new Limketkai Center graces our cover as our main maverick.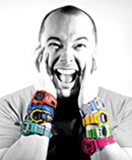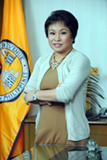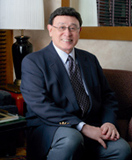 Continuing our features on the new names and faces in government, we zoom in on Trade and Industry Secretary Greg Domingo, Bureau of Internal Revenue (BIR) Commissioner Kim Henares, new Justice Secretary Leila de Lima, Bureau of Customs' new head honcho Lito Alvarez, and presidential spokesman Sonny Coloma. Other personalities on our line-up are Swiss Ambassador Ivo Sieber, Sofitel GM Goran Aleks, accomplished balikbayan healer Dr. Charlotte Chiong, and the inimitable raconteur and PR king Johnny Litton.


And then, there are our regulars. Dr. Kenneth Hartigan-Go asks if penis size really matters, we present our annual favorite food guide, we make suggestions for gifts and fashion, and we do the rounds of pre-Christmas parties in this, a true collector's item of an issue.





< < Prev: 18th Issue • September-October 2010 | Back to Top | Next: 20th Issue • January-February 2011 > >