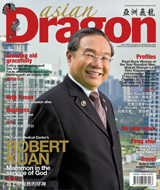 20th Issue • January-February 2011
St. Luke's Medical Center's Robert Kuan - Mammon in the service of God
Start the year healthy in Asian Dragon's January-February issue.
Here's to your health to start the new year right in 2011! Asian Dragon sits down for an interview with St. Luke's Medical Center's moving force, Robert Kuan, and learns about the business of world-class health services. Noted writer Krip Yuson talks about staying young at heart in your 50s and 60s, while Cathy Chungunco lists down what you should eat to stay young. We have features on exercise as the fountain of youth in middle age, the deadly effects of stress, and the importance of sleep. An interview with Dr. Margie Holmes and husband Jeremy Baer also offers insights on keeping sex interesting after 60.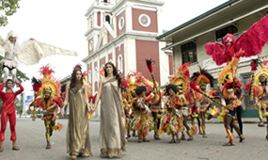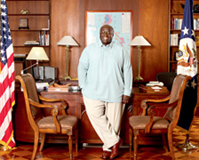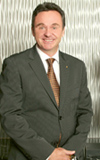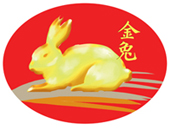 Feng shui experts talk about what to expect in the coming year of the Metal Rabbit, and we take our fashion shoot to the charming streets of Iloilo, where colonial landmarks provide dramatic backdrops. We sit down with theater maven Rebecca Shangkuan Chuaunsu, Mindoro-based Frenchman Hubert D'Aboville, US Ambassador Harry Thomas, super teacher and parent Queena Lee-Chua, and Makati Shangri-La's Reto Klauser, among others.
Learn to put on cat eye make-up a la Bardot, read up on the riveting family feud behind the Green Cross brand, test-drive the Toyota Alphard, have dinner with gracious hostess Lina Angeles, and join us for our regular parties and launches.





< < Prev: 19th Issue • November-December 2010 | Back to Top | Next: 21st Issue • March-April 2011 > >