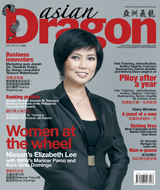 22nd Issue • May-June 2011
Women at the wheel - Nissan's Elizabeth Lee with BMW's Maricar Parco
and Kia's Ginia Domingo
Asian Dragon's May-June 2011 issue shows you how to do things differently to get what you want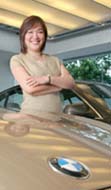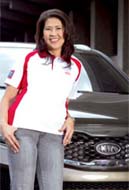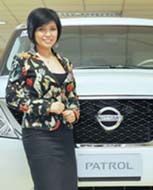 It's a celebration of gender equality as Asian Dragon features women who have taken the lead roles in the customarily male-dominated automotive industry. Asian Carmakers Corp. (BMW) president Maricar Parco has the youth and open-mindedness, which she acquired from working for different companies and adopting different cultures, which put her to the top. Columbian Autocar Corp. (Kia) president Gina R. Domingo finds selling cars "mentally stimulating" and uses her female charms to her advantage. On the cover is Universal Motors Corporation CEO Elizabeth Lee, who believes that the secret to success is integrity because "integrity is non-negotiable." Lee, who also thinks that her gender made her stand-out, believes that professionalism and passion for the product are her keys to success.
Let's not forget about the gentlemen. Top Hong Kong retail design consultant Terry Waterhouse puts an emphasis on the importance of innovation to becoming a leader in today's market. Marketing Guru Josiah Go coins the term "innopreneur" as a product of his belief in the need for constant innovation. Go highlights that businessmen should focus on market penetration and targeting new customers. Businessman and philanthropist Thomas Chua dreams of the Philippines as a nation of entrepreneurs — so Manila Business College offered an Unlimited Scholarship Program.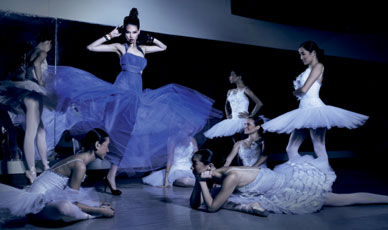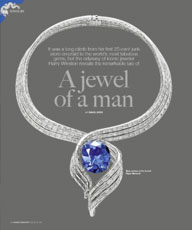 Furthermore in this issue, Asian Dragon brings you the hottest bright makeup and cosmetics; a fashion editorial featuring 1950s-inspired haute couture gowns and Philippine Ballet Theater's Corps Du Ballet; Isabel Chen traces the history of Harry Winston's remarkable jewels; and Mark Cabilangan road-tests the 2011 Nissan Patrol.





< < Prev: 21st Issue • March-April 2011 | Next: 23rd Issue • July-August 2011 > >