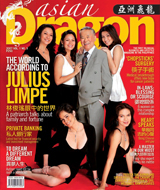 3rd Issue • September-November 2007
Julius Limpe - A patriarch talks about family and fortune
Featuring Julius Limpe, one of the most well known businessmen and family man in the city of Manila, this 3rd issue of Asian Dragon takes an in depth look at what drives the man of many means and the passion he reserves for all his work.
The doodads section includes a quick look at all the latest available consoles in gaming. Having articles that help readers understand the value of learning mandarin and a very personal piece on autism, Asian Dragon explores the minds and emotions of the Chinese people. A very important professor at the International Institute of Chinese Esoteric Sciences Studies, Charlie Chao gives writer Isabel Chen a look into the Chinese culture he immerses himself into.

Having countless articles bred from our curious Chinese community, readers can now enjoy Charles Jose's look on the Philippine Chinese modern history, the euphoric feelings of Ramon and Sheila Pascual who after 22 years of marriage find themselves with a new born baby girl, China Lisa, a very informative sit down with Tourism director Butch Chan, the man behind the Camiguin Island, and Seair's own Patrick Tan, Asian Dragon Magazine does not fall short on the needed breath of business and lifestyle.
A very intimate interview with Dr. Anthony Yim, creator of a revolutionary healing process called "chopstick" surgery helps give hope to suffering cancer patients everywhere.
Informative articles on private banking, Philippine Chinese business success, mothers-in-law, the mid autumn festival and disciplining your child help readers understand integral parts of those confusing everyday topics. With a wonderful layout of Chinese acrobats, glossy pages of father and son combos to the Chinese valedictorians of the Philippines, Asian Dragon goes deep into the worlds of entertainment, education and family.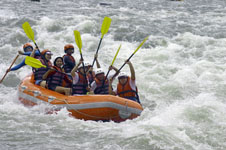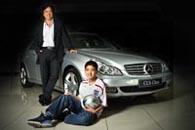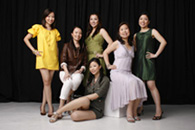 With some of the most fashionable models ever put in our pages, Asian Dragon Magazine gives everyone a handsome and unique look at golf, clubs and dress sense. With an awesome Jewelry section dedicated to the beauty of Bulgari, a fantastic shopping complex located in Mindanao to the beautiful interiors of Hong Kong's most affluent apartments and finally, Louie Cruz's own "10 places" - the magazine explores what everyone finds truly riveting and beautiful.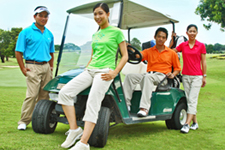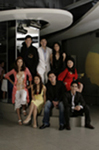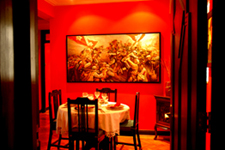 Many more articles on whitewater rafting, Cagayan de Oro, the best steak in the Philippines the Magazine just spices up a little getaway inside your mind. Not to mention the Fontana Casino and Club Morocco, two places you better know you want to be and the exclusives on The Next White Castle Girl Search, and the heated Maxim Party in the Rockwell tent, Asian Dragon winds up its latest effort with a bang.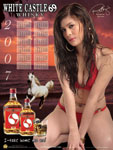 < < Prev: 2nd Issue • June-August 2007 | Back to Top | Next: 4th Issue • December 2007-February 2008 > >