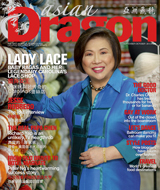 30th Issue • September-October 2012
Lady Lace - Baby Ragas and her Legendary Carolina's Lace Shop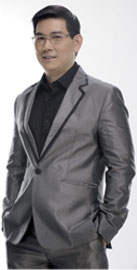 Asian Dragon September-October issue is about lives many intricate twists and turns.
Read as Richard Yap, also known as Papa Chen and Sir Chief, shares how he found himself in a whole new world of show business. Also, profiles on taxi driver turned hotelier Peter Ng, Baguio's good doctor Charles Cheng, and answers on issues regarding gays in the workplace, can be found on the pages of this issue.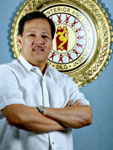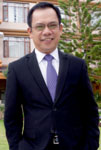 With the untimely passing of Sec. Jesse Robredo, Asian Dragon recalls a fateful interview where he pointed out that earning the people's trust was his paramount mission.
Talk about missions, Asian Dragon chats with Sri Lankan Ambassador Nawalage Bennet Cooray as he describes his commitment to promote Sri Lanka as a tourism spot. Also in our list is The Manor General Manager, Ramon Cabrera as he insists that Baguio is still a great place to get away.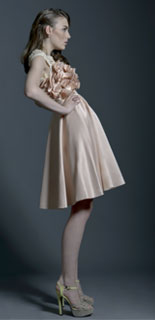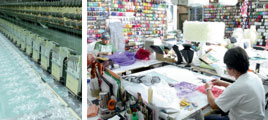 Our cover, multi-awarded first lady of embroidery Baby Ragas, shows us that hard work, creativity and innovation make a finely woven life. Be amazed as she shares how she put up her lace embroidery empire, Carolina's and why it is tagged as the couturier's haven in the Philippines. Plus, look at how well-known fashion designers transformed Carolina's fabrics to gorgeous dresses.
For our columns, "On Your Mark" reviewed the 2012 Honda Odyssey and the 2012 Toyota Camry 3.5 V6. Health and fitness tackle ways to prevent the wrong use of prescribed drugs and explore the health benefits of ballroom dancing, respectively.
Fashion and beauty highlights include the showcasing of neutral to avant-garde trends in our fashion editorials and special feature on fashion bloggers Kryz Uy, Laureen Uy, Camille Co, Dominique Tiu and Tricia Gosingtian.
Finally, let Asian Dragon take you to a gastronomical tour as we feature the world's greatest food destinations. What are you waiting for? Grab your copy now!





< < Prev: 29th Issue • September-October 2012 | Next: 31st Issue • November-December 2012 > >