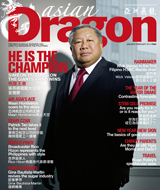 32nd Issue • January-February 2013
He is the CHAMPION - Simeon Tiu takes on the giants–and wins
As a new year rolls in, Asian Dragon's new issue has all you need to know to get the most out of 2013.
Asian Dragon's January-February issue starts off the year with a bang: introducing this issue's cover guy, Simeon Tiu, who is as much a Champion as his laundry detergent is. Mr. Tiu recounts how he built his now booming business from scratch, and enlightens us on his endeavors to not only bring Champion laundry detergent to the market, but to take the Philippines by storm with an affordable, high-quality product available for all to use.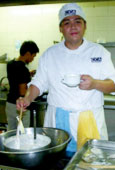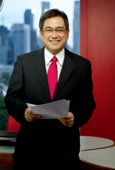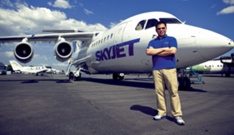 Ducky San Diego shines hope on our pages as we discover his touching story of overcoming autism with his family's help and support, then going out in the world to make a name for himself as both an athlete and a chef. And don't miss out on our featured interview with the real Janine Tugonon, as she tells us of her humble beginning, her path to stardom, and her feelings throughout her life's journey in the floodlights.
Witness for yourself the optimistic and transitional nature of the New Year in our profile pages. Read about esteemed BBC and CNBC news anchor Rico Hizon, who believes his greatest honor isn't his job, public exposure, or recognition, but lies in his Filipino blood. See for yourself how then-dentist, now-airline operator Dr. Joel Mendoza soars high to promote Batanes' culture and boost their tourism. And further inspiring readers are close-up, insightful stories of Traders Hotel's GM, First Filipina airline CEO Maan Hontiveros, and much more.
If your mirror tells you it's time for a change, our fitness and beauty articles are at your disposal, ready with their effective advice to looking great. And don't bother starving it; feed your fashion fever with our colorful gift guide, draw inspiration from our featured attention-grabbing, glamorous apparel, and arm yourself with this year's coming trends.
Curious about what the year holds in store? All your auspicious needs are covered just in time for the Water Snake's coming as feng shui masters Joey Yap and Thomas Leang tell us what 2013 will bring.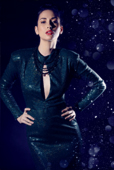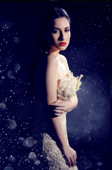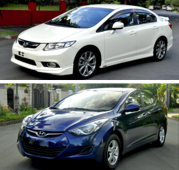 For our columns, Mark Cabilangan places his hands on some new steering wheels: 2012 Honda Civic 2.0 EL, and 2012 Hyundai Elantra 1.6 GL. Dr. Kenneth Hartigan answers your suspicions of the newfound stem cell therapy by exploring its dangers. And so much more await you within the pages of the January-February 2013 issue of Asian Dragon, jam-packed with inspiration, style, and fun to start the year right!





< < Prev: 31st Issue • November-December 2012 | Next: 33rd Issue • March-April 2013 > >