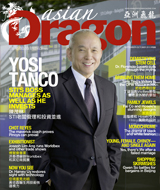 36th Issue • September-October 2013
YOSI TANCO—STI'S BOSS MANAGES AS WELL AS HE INVESTS
Asian Dragon September-October 2013 Issue attests to the fact that good management is the key to success.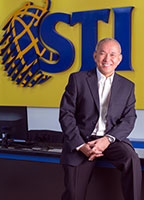 Eusebio "Yosi" Tanco shares how planning and anticipating change is a crucial part of good management. He narrates the story of how he correctly predicted the decline of the textile industry, and hence made a timely shift to the service sector. As for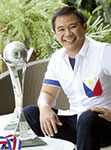 his management of System Technology Institute (STI), he says, "We do have a long-term plan, aside from putting up schools. Our long-term plan is to give all Filipinos who pass through our educational center an opportunity to land a well-paying job."
Basketball coach of Gilas Pilipinas, Chot Reyes, speaks to Asian Dragon about his unconventional training methods, and how he eventually defied his critics and led his team all the way to the championship trophy.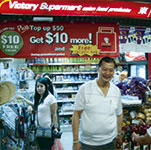 Other mavericks profiled in this month's issue include Tony Ting, who recounts how building consumer trust and constant innovation led to the success of Victory Jewellery and Supermarket in Hong Kong. In another profile, Joseph Lim Ang talks about Worldbex and organizing successful trade shows, while Kimpa Go discusses the hard work needed to run a top accessories company like Unisilver.
Asian Dragon also sits down with Tuot Panha, Cambodia's ambassador to the Philippines, who recalls the terror she experienced during the civil war instigated by the Khmer Rouge in her country. She also talks about improving diplomatic relations with the Philippines in the areas of trade, investment, and politics.
Asian Dragon's Fashion section shows you how to reinvent a classic wardrobe staple like trousers by injecting a punch of color and adding interesting details. This year's Mr. and Ms. Chinatown winners show you how to sport black and white, the season's most popular trend. Functionality need not come at the expense of style, as Francesca dela Cruz shows you how to rock stylish pieces while braving the rainy weather.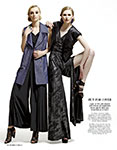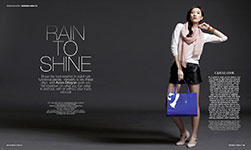 Finally, Aaron Aw tells you what you need to know about the global food craze, the croissant and doughnut hybrid, a.k.a. the cronut. All these and more are in the September-October issue of Asian Dragon magazine, available in selected magazine outlets and bookstores nationwide.





< < Prev: 35th Issue • July-August 2013 | Next: 37th Issue • November-December 2013 > >