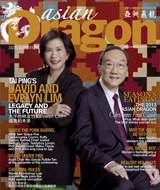 37th Issue • November-December 2013
TAIPING'S DAVID AND EVELYN LIM—LEGACY AND THE FUTURE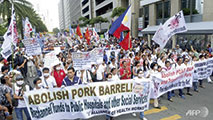 Asian Dragon's November-December issue directs its attention to the corruption plaguing the country today.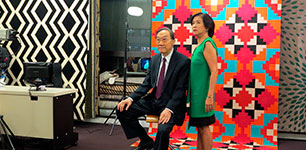 David and Evelyn Lim proudly carry on the legacy of their father, legendary textile magnate and founder of the Manila Peninsula, Patricio Lim. In this exclusive interview, they share with readers how their father started and grew the family business, the work they are currently doing, as well as the values and work ethic they inherited and continue to pass on to the next generation.
On a more serious tone, Asian Dragon examines the pork barrel scam. We consult some of the country's leading thinkers to come up with realistic solutions to solve the corruption plague. As she prepares to step down from her post as Commission on Audit (COA) Chairperson, Grace Pulido Tan speaks about the COA's unveiling of the pork barrel scam. Also, Manila Archbishop Luis Tagle talks about leading a spiritual fight against corruption in the country.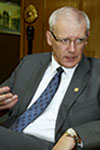 In the profiles section, we interview the heads of two of the country's institutions for higher education. Dr. Alfredo Pascual discusses transforming the University of the Philippines into a research-intensive school through collaborations with foreign institutions. Steven DeKrey emphasizes the importance of a hybrid education at the Asian Institute of Management in order to prepare students for the opportunities that come with the upcoming Asean economic integration.
As the holiday festivities approach, look no further than Asian Dragon to show you the fashion must-haves and ideal gifts this season. Take the cue as beauty editor Christine Uychiaoco shows you how to achieve runway-inspired looks on your own. Feast your eyes on delectable and mouth-watering dishes and sweets that will definitely take the spotlight at your Christmas table this season.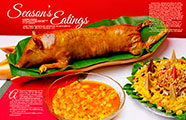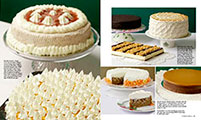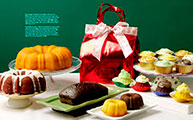 The Asian Dragon Team wishes you a Merry Christmas and a Happy New Year!





< < Prev: 36th Issue • September-October 2013 | Next: 38th Issue • January-February 2014 > >