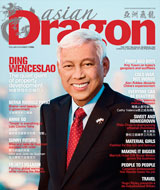 40th Issue • May-June 2014
Ding Wenceslao - The quiet giant of property development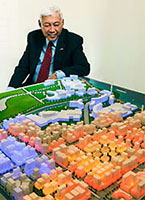 The hugely successful maverick behind D.M. Wenceslao & Associates Inc. and Aseana City reclamation and development project is the cover subject of Asian Dragon's May-June 2014 issue. Inside, Ding Wenceslao shares not only his business accomplishments, but also his family triumphs and thoughts on how to run the Philippines—from blaming politicians for pork barrel to the education of b Fr. Jett Villarin and his advocacy against global warming, Canadian Ambassador Neil Reeder and the great relationsoth leaders and voters.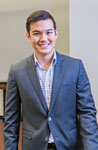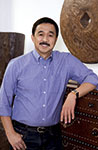 Other stories for this issue includes Philo Chua and his unique chocolates, Annie Go and her phenomenal asado, Henann Group of Resorts Vice President Alfonso Chusuey and his success at a very y oung age, Charlie Gaw and his famous Sabroso lechon, and the antiques and hardwoods of Century Woods' Emil Napa.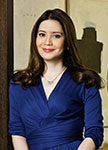 DA Undersecretary for Special Concerns Berna Romulo Puyat's work in with disadvantaged groups, Paul Cabacungan of Ateneo Innovation Center and his solar-powered clean water system, Cathy Valencia and her take on beauty, Mike and Jade de Guzman's confidence in solar power, Ateneo de Manila University President Fr. Jett Villarin and his advocacy against global warming, Canadian Ambassador Neil Reeder and the great relationship between Philippines and Canada, and Bruce Winton, General Manager of Marriott Hotel, on expansion plans.
Executive Editor Rafael A.S.G. Ongpin rants about what gets posted on Facebook; Alan Robles analyzes the spat between China and the Philippines; Krip Yuson studies the correlation between politicos and crime; and Norman Sison sees about where Filipinos can go, if not to Hong Kong.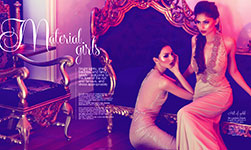 We report on the latest fashion trends in town in Fashion Watch, and showcase luxurious gowns and luxury furniture shot in Betis, Pampanga. Readers are also taken to the streets and shops of Bilbao and enlightened about the truth on chopsuey, egg rolls, and Chinese checkers. Check out as well the happenings and events, including Asian Dragon's Singles Mixer event.
All these and more are in the latest issue of Asian Dragon magazine, available at major magazine outlets nationwide.





< < Prev: 39th Issue • March-April 2014 | Next: 41st Issue • July-August 2014 > >