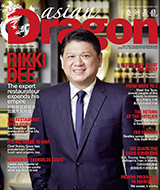 41st Issue • July-August 2014
Rikki Dee - The expert restaurateur expands his empire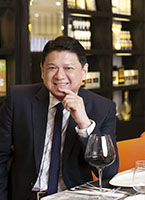 Food for thought in July-August Asian Dragon
As the world's cheapest Michelin-star restaurant comes to town, its owner lands on the cover of Asian Dragon Magazine's 41st issue. Restaurateur Rikki Dee of Tim Ho Wan and Todd English Food Hall is this issue's cover, narrating bite by bite his climb to success. From managing a hole in the wall on Pasay Road to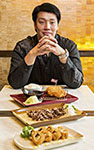 building top-notch names in the food industry, Rikki Dee has come a long way.
More from the food industry, Dolly Dy asks top restaurateurs if they think Manila's dining scene is oversaturated; Alex Vergara shares the story of the scion-turned-restaurateur behind bestselling Japanese restos Karate Kid and Tempura Grill; Cora Llamas writes about the salesman who brought coconut sugar to the mainstream; and Dennis Ladaw meets a caterer and culinary whiz who specializes in a legendary lechon de leche.


Be inspired and motivated with more Profiles in this issue of Asian Dragon. The Anvil Business Club marries Confucian values and Facebook networking; four friends "zap" the market with their market innovation; Margie Moran is spreading awareness of the ballet; Ana Abad Santos talks about life in the theater; and artist Leeroy New brings us some of the wildest and most inventive art installations.
Get a sneak peek into the fairytale story of fashion designer Cary Santiago; be amazed at the success of the Astoria name in the hotel industry; and fall in love with the beautiful partnership of Dr. Aivee and Dr. Z Teo. Dream of your ultimate home with this issue's interiors, be it extremely contemporary or a mesh of old and new, or grab your suitcase and take the next flight to Ilocos or Switzerland!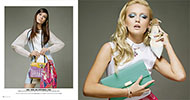 Get nostalgic as this issue brings back the Beatles via '60s fashion, and get updates on the restoration of one of our historic streets, Escolta. Don't get left out and check out the Events pages, as well, and review some bad (but hilarious) Mandarin with Gwen So.
All these and more of business, lifestyle, fashion and food are in Asian Dragon's July-August issue, now available at leading bookstores nationwide.

< < Prev: 40th Issue • May-June 2014
Next: 42nd Issue • September-October 2014 > >