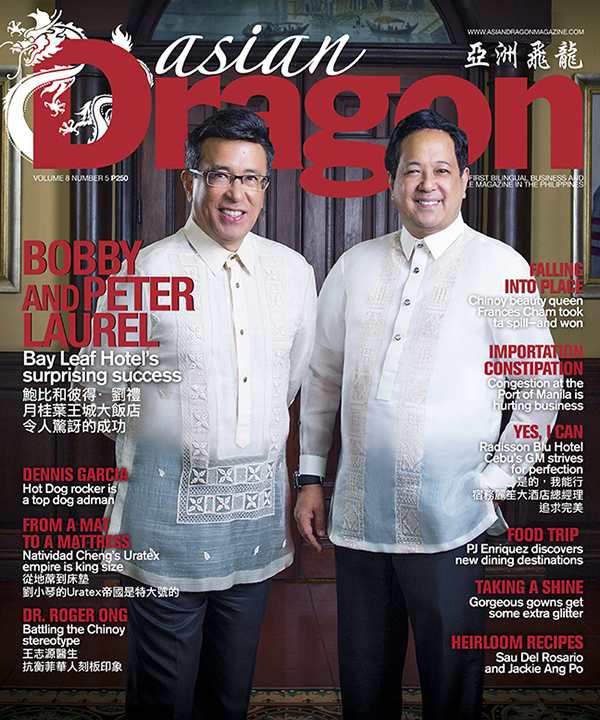 42nd Issue • September-October 2014
Bobby and Peter Laurel - Bay Leaf Hotel's surprising success
Food for thought in July-August Asian Dragon
Bobby and Peter Laurel navigate the paradigm-shifting education business, and then score a surprise—but complementary—success with their exquisite Bay Leaf boutique hotel.
The name Laurel is a legend in the field of politics and the law. Today, we are talking about the family business. The Laurel business has traditionally been centered around education, but in the last few years, it has borne an interesting fruit, the much-talked-about Bay Leaf Hotel in Intramuros.
See the full cover story alongside the profiles of CEO of Uratex Natividad Cheng, Dr. Roger Ong, Hot Dog's Dennis Garcia, chef Bruce Lim, Nishan Silva, and many more.
All these and more of business, lifestyle, fashion and food are in Asian Dragon's July-August issue, now available at leading bookstores nationwide.

< < Prev: 41st Issue • July-August 2014
Next: 43rd Issue • November-December 2014 > >