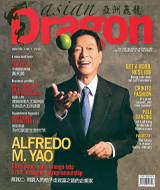 5th Issue • March-May 2008
Alfredo M. Yao - Turns poor man's orange into a rich lesson in entrepreneurship
Gracing this issue's cover is the man behind the country's number one fruit drink, Mr. Alfredo Yao. With his visionary decisions and smart business moves, "Zest-O" man shares every little detail with our thirsty readers. Also included in the mix are articles on Rodolfo "Jun" Lozada, a reluctant Philippine political hero, a nostalgic in depth peek at the thoughts and ideals of Mariano Limjap, the scoop on the revolutionary general named Jose Ignacio Paua and the first Filipino saint Lorenzo Ruiz.
With informative articles on our country and culture's squandered legacies, the emperor's descendants, President Arroyo and Mayor Alfredo Lim's collaboration at the keynote business club convention and the return of top lawyers Avelino Cruz, Jr. and Simeon Marcelo to the Villaraza and Angangco Law firm, Asian Dragon Magazine gets its feet wet with the best in business news.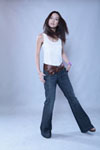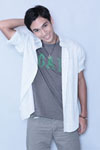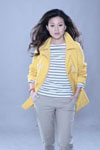 Together with the coming of our latest issue is the welcoming of the much-awaited summer season. The bright, hot sun can now accompany our sizzling tan skin. With the Asian Dragon gift guide section, readers can now know what's hot and what's not for summer this year. With the inclusion of the silver vault fashion show in Rustan's Makati, the Magazine promises to show you the best and most eye-catching items for children and adults.
Sexy columns on the Philippine's hottest cars provide readers with a little jolt in their automobile dreams. With Feng Shui lessons, self help fitness tips, cosmetic and hair treatment articles, the Magazine is just a perfect subject for family reading. Exploring different fragrances, skin care, healthy hair and some of the best fashion creations for prom and summer wear all help the Magazine build its fashion repertoire.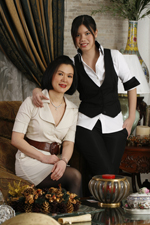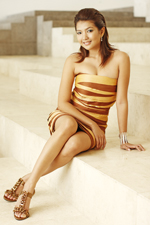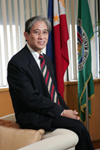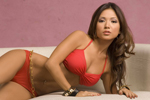 Also featured in this quarterly's issue is a celebration which welcome's the year of the rat with a party held by the Englicom and Poliscy student organizations. There was no better way to welcome the year. Included in the release is a piece featuring Jacqueline Yu, the Chinese Filipino head turner who is now one of the leading stars in the Philippines movie and television industry.
Profiles on successful banker Rey David, Health secretary Francisco Duque III, cosmetics czar Dioceldo Sy, Fontana Park's own, Tony Biggs and Ruby Gan's successful clothing boutique can all be found within Asian Dragon Magazine's pages. This makes sure every reader gets a little of something they want.
Food articles on Taiwanese cuisine, Eufrocina's kitchen, different types of party drinks and the favorite beverage of the Chinese, tea, Asian Dragon slips you a look at the most appetizing food and exhilarating drinks.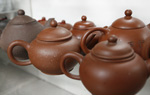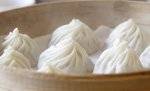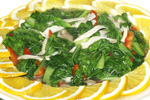 Finally, wrapping it all up, the "off-the-shoulder" section of Asian Dragon Magazine offers our readers a chance to experience everything from the tropical allure of Cebu, other great traveling spots, the hippest parties to the most touching reunions. Asian Dragon Magazine is all about you.





< < Prev: 4th Issue • December 2007-February 2008 | Back to Top | Next: 6th Issue • June-August 2008 > >