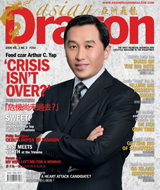 7th Issue • September-November 2008
Food czar Arthur C. Yap - "Crisis Isn't Over"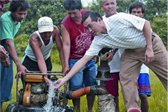 Asian Dragon's seventh issue finds the Secretary of Agriculture Arthur Yap on the cover, as he analyzes the rice situation and prescribes long-term solutions for the rice shortage.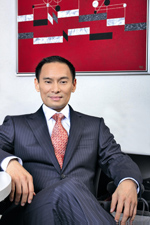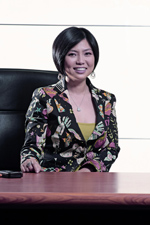 Also, in an exclusive interview for the magazine, the enigmatic ascendant to the throne of Lucio Tan's global empire, Lucio "Bong" Tan Jr., spoke to Asian Dragon contributor Ma. Stella F. Arnaldo.
In other stories, Nissan's Elizabeth Lee shows how a woman can be in the driver's seat in the automotive industry. No longer just an import, lettuce is now a Philippine export, and Lyndon Tan explains how he made it happen.
High fashion couture meets the agro-industrial setting of Central Azucarera de Don Pedro for the first concept shoot, Sweet! One of Cebu's most famous ambassadors, fashion designer Philip Rodriguez, shows why his style appeals to women of all generations.
Filipino-Chinese youngsters get preened in true Hollywood fashion with a little A/X after dark, and Asian Dragon and Trinoma put together a fashion show literally for all ages.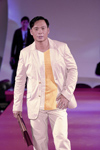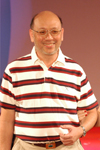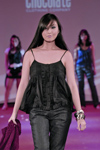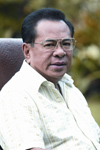 Venture into the opulent home of former Ilocos Sur Governor Chavit Singson, drop in on the exclusive Terrazas de Punta Fuego, and delve into the history of coral and its value as a gem.
With makeup essentials and colorful apparel to satisfy even the most flamboyant of fashionistas, Asian Dragon also brings you this season's must-haves. With added stories on interesting personalities like Avilzon Zoo's Jake Gaw and self-professed makeup addict Maricris Wee, this issue is sure to make for really good reading.





<< Prev: 6th Issue • June-August 2008 | Back to Top | Next: 8th Issue • December 2008-February 2009 >>